Alturas conducts Free Clinic
Aside from continuous relief operations and feeding program, Alay Marcela Foundation of the Alturas Group of Companies (AGC) conducts a medical outreach, dubbed as Free Clinic, in the typhoon-hit areas of Lomangog and Gabi, Ubay; Cabatang, Untaga, and La Hacienda, Alicia; and Bagumbayan, Pilar.
Hundreds of barangay folks availed themselves of free consultation and medication from volunteer doctors, led by AGC company physician, Dr. Michael Uy. Most of the patients were experiencing fever, cough, and flu, etc., and were given immediate medical attention with free medicines and vitamins, plus grocery packs.
Meanwhile, Alay Marcela Foundation of AGC continues to distribute relief goods, especially in Ubay where more than 1,500 displaced families received each 10 meters trapal, 1.5 kg chicken, 6 pcs. eggs, 1 loaf bread, and 1 bottled water (6 liters).
Also delivered to the towns of Loboc, Talibon, and San Miguel are grocery packs worth P1,000 each, containing 5 kls. rice, 10 cans sardine, 2 pcs. beefloaf, 2 packs sugar (500g), 2 packs salt (250g), 1 pc. toothbrush, 1 tube toothpaste, 1 pc. Alaska/Bear Brand milk (500g), 2 bars laundry soap, 2 packs Pride powder soap (500g), 1 pc. Safeguard soap, and 2 bottles Zonrox.
Last week, 3,000 grocery packs were also distributed in Trinidad, San Miguel, Dagohoy, Carmen, Maribojoc, and Clarin; and more in Ubay, Alicia, Danao, and Catigbian.
The relief goods are part of the P1 million donation from generous donors: Uno High School Alumni Association, Inc.; Inner Wheel Club of Chinatown, District 382; AgriPro Premiere Nutrition, Inc.; and Chinatown Volunteers.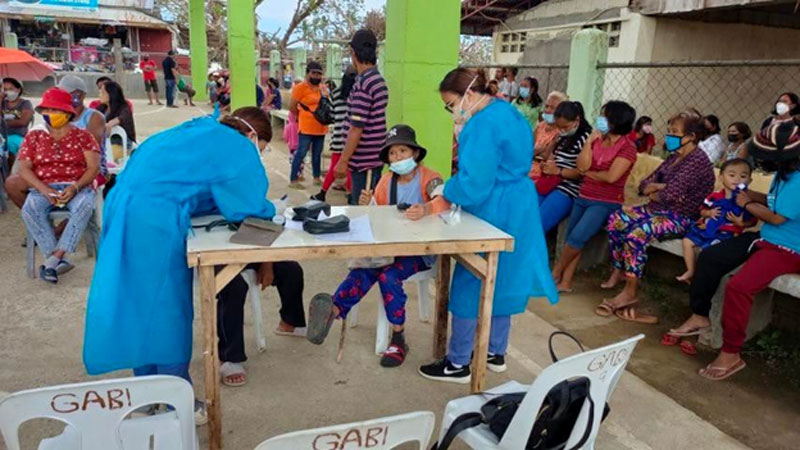 ALTURAS FREE CLINIC in Ubay

It has been a commitment of the company to maintain good relationship with the community, and shares back what it has to the public it serves.