Alturas relief operations on
Though it's been more than a month since Typhoon Odette devastated Bohol, the Alturas Group of Companies, through its Alay Marcela Foundation, continues to distribute relief goods and conducts feeding program and free clinics in the areas still reeling from the destruction.
Last week, while conducting the free clinic, sacks of relief goods were delivered and distributed to the affected residents of Brgy. La Hacienda, Alicia, and Brgy. Bagumbayan, Pilar. Residents of San Pascual, Ubay also received grocery packs, while rolls of Sakolin or trapal, were given to the typhoon victims of Brgy. La Hacienda.
In Brgy. Lomangog, Ubay, more than 1,500 displaced families received also each 10 meters trapal, 1.5 kg chicken, 6 pcs. eggs, 1 loaf bread, and 1 bottled water (6 liters).
The feeding program of Alay Marcela Foundation and Jollibee Group Foundation, dubbed as Mobile Kusina, goes on and served 4,000 bowls of hot and delicious congee last week in the town of Ubay, particularly in the affected barangays of Sinandigan, Casate, Calanggaman, Tuboran, and Pag-asa. The congee rice porridge is flavored with nutritious squash and carrots, with egg toppings.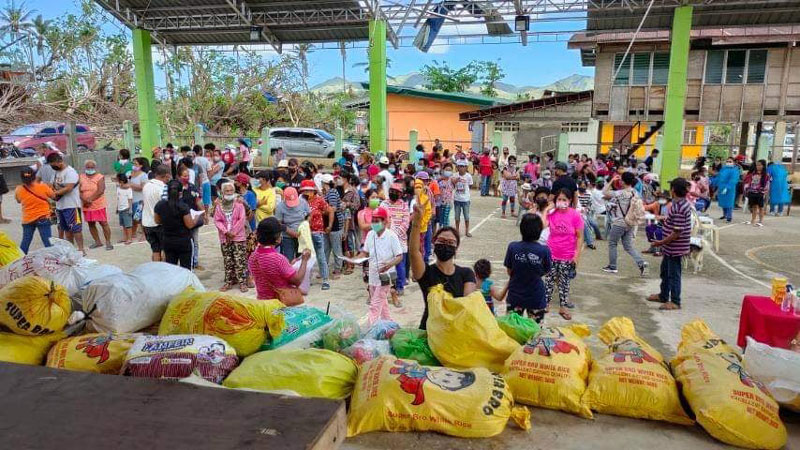 Alturas relief operations in Ubay and Alicia

It has been a commitment of the company to maintain good relationship with the community, and shares back what it has to the public it serves.