Be a part of the Alturas Family
The Human Resource department is committed to serve the organization by maximizing the potential of each employee. We embrace change. We are focused on delivering excellent customer service, thus, we commit to recruit, develop, reward and retain our workforce.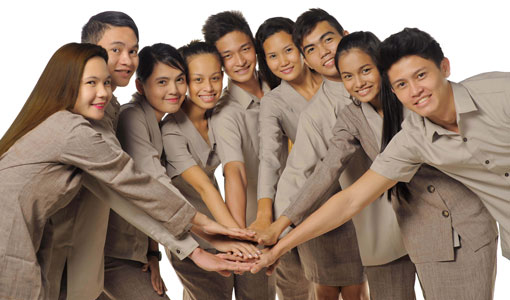 Submit your Application Letter, Comprehensive Resume with one 2×2 picture attached and Transcript of Records (original copy) to the: HRD Manager, Alturas Supermarket Corporation Human Resource Department, Corporate Center, Upper Ground – North Wing, Island City Mall, Dampas District, Tagbilaran City For inquiries, look for Rizza Payot or call (038)501-3000, local 1315 / 09190796037 or email at jobhiring@alturasbohol.com or at mnap60@yahoo.com
Employee Relations Programs

One of the privileges offered by the company to its regular employees is the scholarship grant for any of their qualified children.

As an expression of gratitude, the company gives awards to those regular employees with 10, 20, & 30 years of meritorious service.

One of the corporate vision of Alturas is to look for the welfare of its employees especially in their living condition.

To promote spirit of solidarity, sportsmanship and team building, the company schedules sport fests and other recreational activities.
Join us and be a part of the Alturas Family.