Island City Mall, Alta Citta extend shopping hours
In anticipation for the fiesta celebration of Tagbilaran City on May 1, in honor of its beloved patron, St. Joseph, the Worker, Island City Mall Supermarket is open until 9 pm on April 29 and 30; while the Home & Fashion Department and tenat shops are until 8 pm on the same dates.
Alta Citta Supermarket will also extend its store hours until 9 pm on April 28, 29, and 30; while Plaza Marcela Supermarket new store hours are from 7 am until 7:30 pm, starting April 26.
Alturas Mall Supermarket maintains its regular store hours from 7:30 am to 8 pm.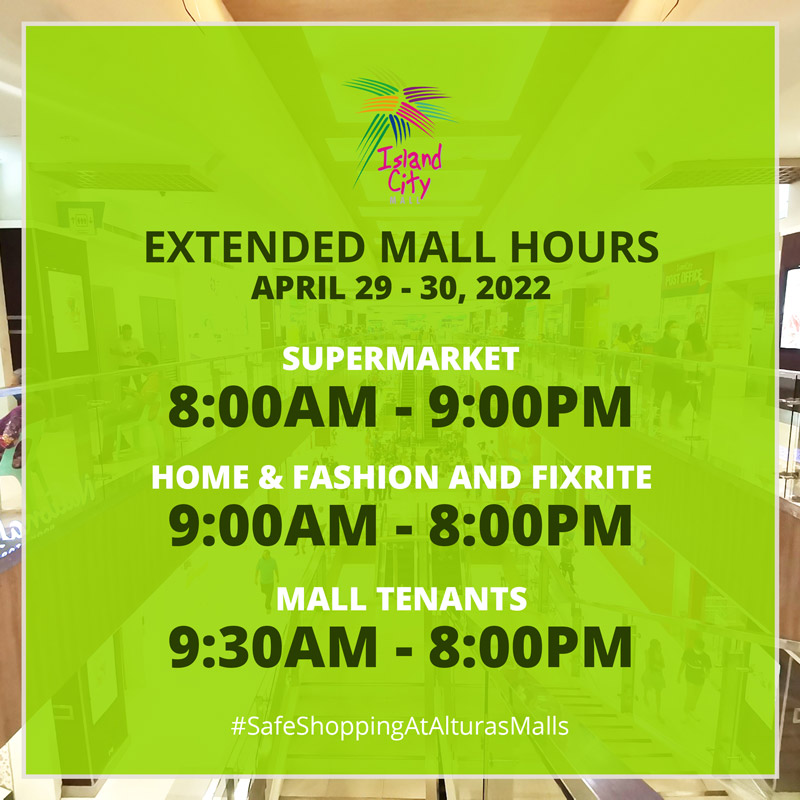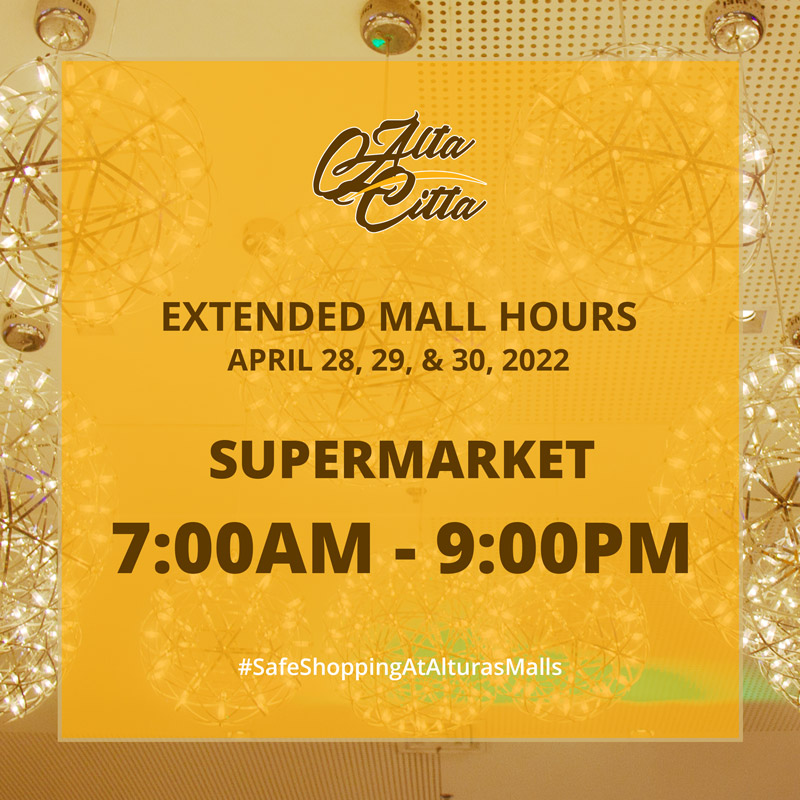 It has been a commitment of the company to maintain good relationship with the community, and shares back what it has to the public it serves.