Kenny Rogers at Island City Mall
The famous restaurant chain in the Philippines known for its best-tasting rotisserie chicken is finally here in Tagbilaran City!
Kenny Rogers Roasters opened its 107th restaurant at the Island City Mall last July 27, located at the "StrEATside" of the mall, along Rajah Sikatuna Avenue, just in front of the carpark.
Kenny Rogers Roasters offers deliciously healthy meals from their signature classic roast chicken, fan favorite corn muffins, fall of the bone baby back ribs, refreshing grilled entrees to a wide array of side dishes made with the freshest and best quality ingredients.
It was in 1991 when the first ever Kenny Rogers Roasters restaurant first opened. And yes, it was named after the popular American singer Kenny Rogers who charted more than 120 hit singles worldwide, including "Through The Years" and "I Will Always Love You"; not to mention his two Billboard No. 1 hits, "Lady" and "Islands in the Stream". As an entrepreneur and food lover, Kenny Rogers collaborated with former Kentucky governor John Y. Brown, Jr. to open the first branch in Coral Springs, Florida.
In the Philippines, Kenny Rogers Roasters made instant waves in the local restaurant scene in March 1995 when it opened its first branch at Alabang Town Center. Today the brand is continuing to grow to be able to deliver its signature deliciously healthy awesome experience all over the Philippines.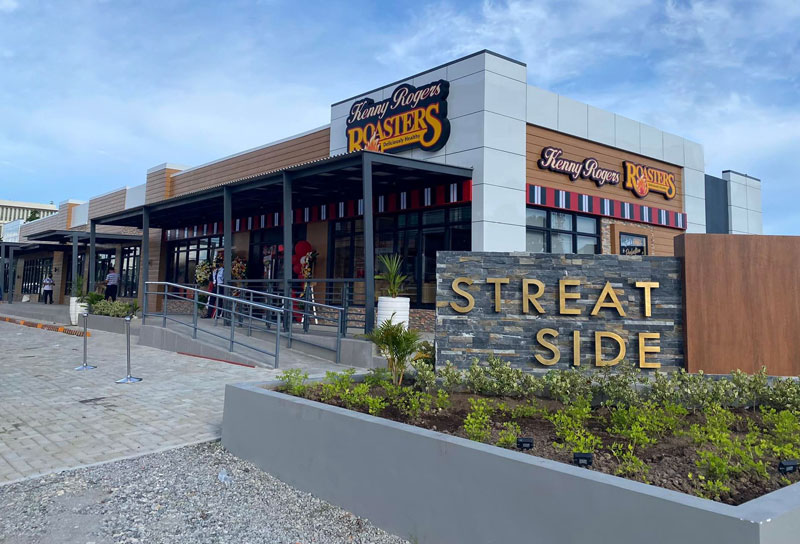 KENNY ROGERS ROASTERS is now here in Bohol at the Island City Mall.

It has been a commitment of the company to maintain good relationship with the community, and shares back what it has to the public it serves.