Miniso now open at Alta Citta
One of the largest and most popular variety store chains in the world; with over 4,000 outlets in over 80 countries in Europe, US, including North Korea; Miniso is finally here in Tagbilaran City at the ground floor of Alta Citta, with store hours from 10 am to 8 pm.
Here in the Philippines, Miniso has over a hundred branches located in most SM malls nationwide, according to its AVP for Franchising, Mr. John Agner, who was present during the store blessing last December 3. Miniso is proud to have Alta Citta as their 117th store in the country, Mr. Agner added.
Miniso is actually a Chinese but Japanese-inspired lifestyle product store which offers high-quality household and consumer goods, including digital accessories, cosmetics, toys, etc., at very affordable prices.
A Chinese entrepreneur Ye Guofu founded Miniso after he gained inspiration while on a vacation with his family in Japan in 2013. He came across a number of specialty stores in Japan which stocked good quality, well designed, and inexpensive products that were mostly manufactured in China. Leveraging his knowledge and experience in product development, supply chain, and channel resources, Mr. Ye launched Miniso with its headquarters in Guangzhou.
Now, Minso continues to operate more in other regions in Asia, Africa, and Oceania. The reason for its rapid success is its dedication in bringing young consumers well-made products at reasonable prices, allowing them to enjoy a better quality lifestyle on a budget.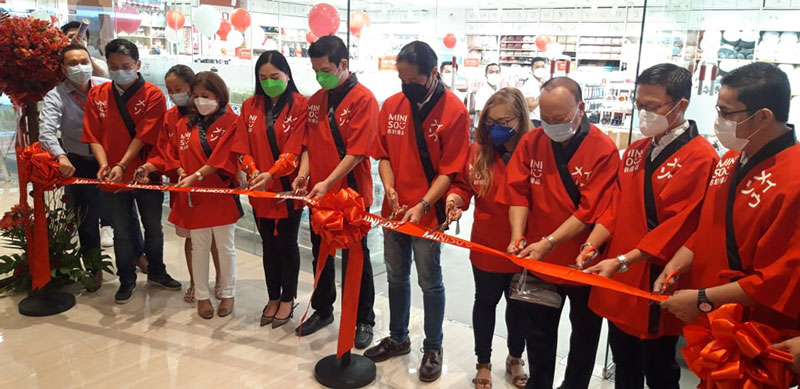 MINISO OPENS. Tagbilaran City Mayor John Geesnell "Baba" Yap and First Lady Jane-Cajes Yap (6th and 5th from left respectively) lead other VIPs and guests in the ceremonial ribbon-cutting last December 3.

It has been a commitment of the company to maintain good relationship with the community, and shares back what it has to the public it serves.